TPV INPLAY is the next generation rubber granule for indoor and outdoor bonded sports and play areas. It offers much better colour consistency throughout, and superior UV stability to EPDM and colour coated SBR granules.
It is currently available in a range of 22 colours and offers both architects and installers endless possibilities for creative design when planning wet pour surfaces.
Our team of talented and highly experienced polymer scientists drive innovation at the rapid speed needed to help our customers keep pace with the demands of their ever-changing environments and open up new opportunities.
Brighter for Longer
The value of any project comes over many years, so the durability and lifespan of a synthetic rubber surface is key. However, exposure to UV light causes coloured rubber surfaces to fade and discolour.
The unrivalled UV resistance of Rosehill TPV® sets it apart from other granules, ensuring surfaces retain their colour for longer, outlasting the best EPDM alternatives, even in the harshest environments.
Soft and Flexible
Weather conditions and UV degradation cause EPDM rubber granules to lose their elasticity, making them unable to expand and contract with temperature changes.
Surfaces harden and become harsh to the touch, like gravel. Granules become loose. The performance, aesthetics, and safety of surfaces suffer, increasing maintenance costs and more importantly, the risk of injury.
With its unique formulation Rosehill TPV® is globally recognised for its long-lasting elasticity, remaining supple to the touch, even after extremes of UV ageing and sunlight.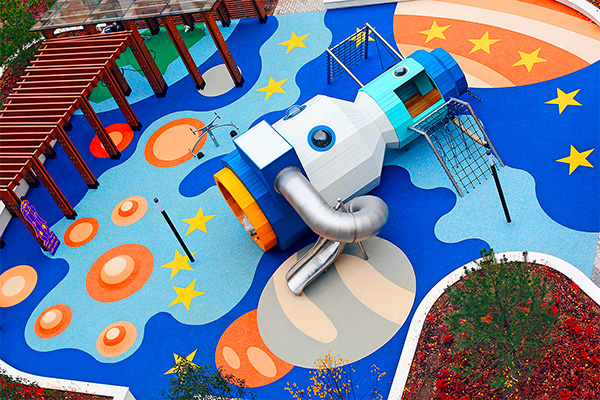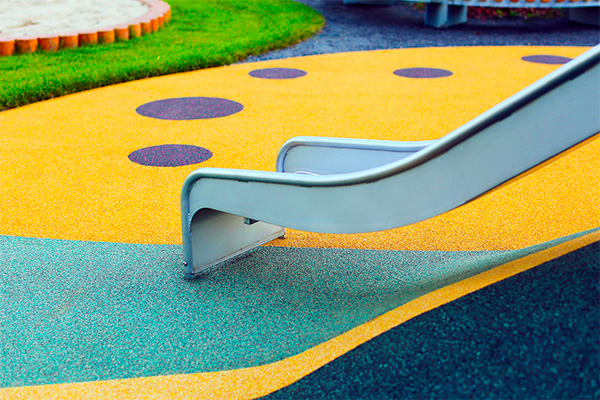 Download the Rosehill TPV® Colour Swatch
Get creative with blends from Rosehill TPV® and use our Colour Mixer to create the perfect mix for your next project.
Mix bespoke colours to suit any brief by combining two or more of our 22 coloured rubber granules. From lightening or darkening existing tones to producing brand new colours and dynamic patterns, the only limit is your imagination!