Discover TPV INPLAY, the next-generation rubber granule designed for both indoor and outdoor bonded sports and play areas.
Boasting superior colour consistency and enhanced UV stability compared to EPDM and colour-coated SBR granules, TPV INPLAY is available in a diverse range of 22 colours. This selection offers architects and installers boundless opportunities for imaginative design when planning wet pour surfaces.
Our team of skilled and experienced polymer scientists propel innovation at the speed necessary to help our customers adapt to the evolving demands of their environments while unlocking new possibilities.
Vibrant Colours that Last
The true value of any project lies in its longevity. Therefore, the durability and lifespan of a synthetic rubber surface are crucial. However, UV light exposure can cause coloured rubber surfaces to fade and discolour over time.
Rosehill TPV® stands out with its unparalleled UV resistance, ensuring surfaces maintain their vibrancy for longer periods compared to the best EPDM alternatives, even in the most challenging environments.
Soft, Flexible, and Durable
Weather conditions and UV degradation can cause EPDM rubber granules to lose their elasticity, rendering them incapable of expanding and contracting with temperature fluctuations.
As a result, surfaces become hardened and rough, resembling gravel. Granules loosen, and the performance, aesthetics, and safety of surfaces deteriorate, leading to increased maintenance costs and, more importantly, a higher risk of injury.
Rosehill TPV®, renowned for its exceptional long-lasting elasticity, remains soft to the touch even after extensive UV ageing and sunlight exposure, thanks to its unique formulation.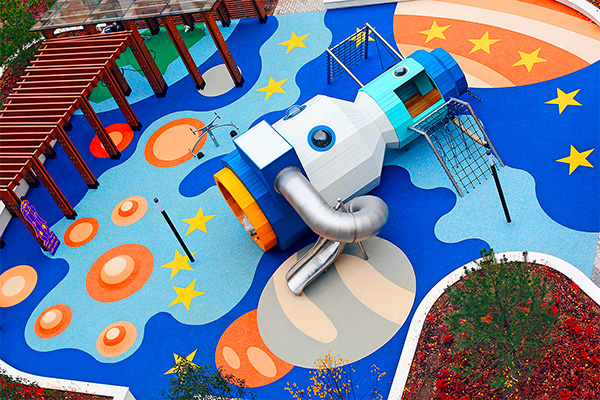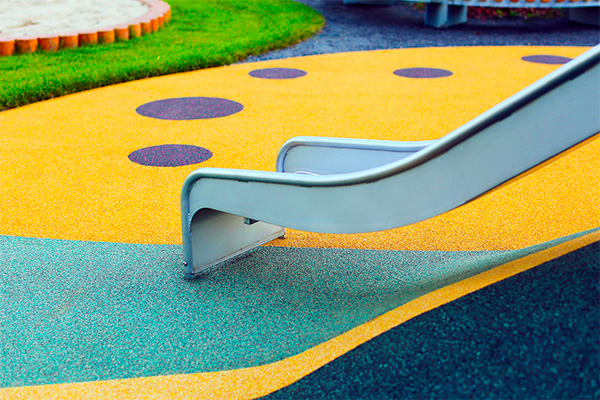 Download the Rosehill TPV® Colour Swatch
Get creative with blends from Rosehill TPV® and use our Colour Mixer to create the perfect mix for your next project.
Mix bespoke colours to suit any brief by combining two or more of our 22 coloured rubber granules. From lightening or darkening existing tones to producing brand new colours and dynamic patterns, the only limit is your imagination!