The playground and outdoor gym at Northcote Park in NSW, Australia has been upgraded with a new softfall surface of Rosehill TPV® coloured rubber granules. With a range of swinging, climbing, and fitness equipment suitable for all ages and abilities, the new playground offers something for everyone.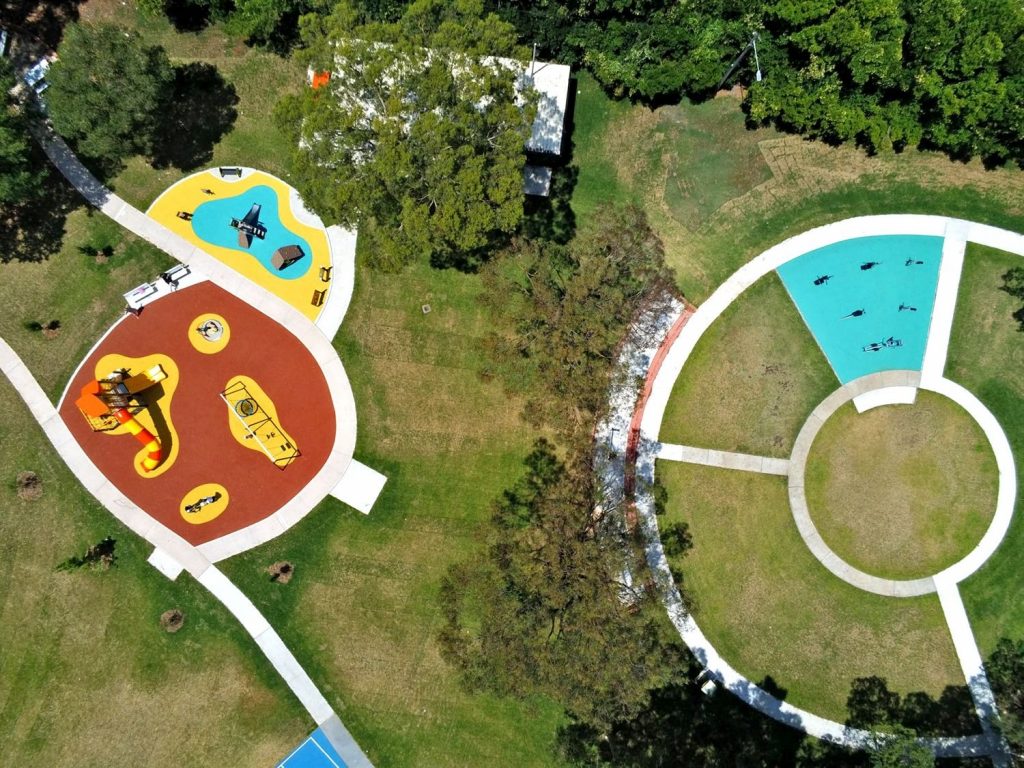 Rosehill TPV® coloured rubber granules deliver the ideal combination of durability, reliability, and aesthetics, making them the perfect surfacing solution for playgrounds of any size, and their high UV stability ensures that colours remain consistent over time.
 
Thanks to Australian Sports & Safety Surfaces and Surface Designs TPV.