The playground at Green Bay primary school in Auckland needed an upgrade, and the school was looking for a unique, vibrant, and safe play space for students to enjoy.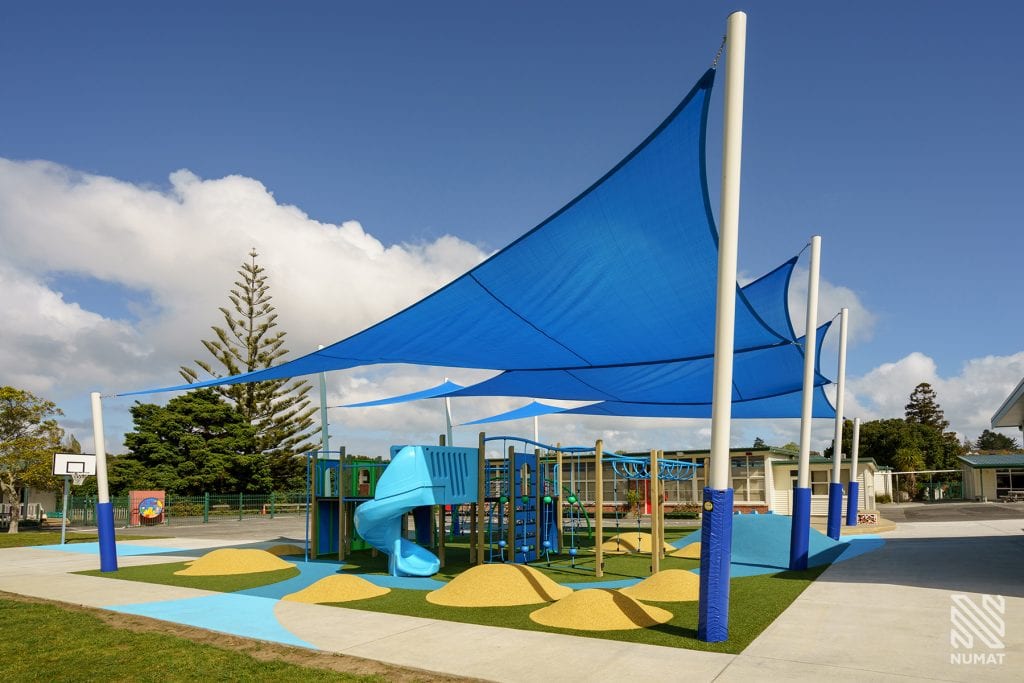 The expert team at NumatREC was able to provide a softfall surface that showcases the history of local Maori, with a blue "Whau River" made of Rosehill TPV® coloured rubber granules and 'sand' mounds designed for jumping and exploring.
Rosehill TPV® rubber granules deliver the ideal combination of durability, reliability, and aesthetics, ensuring a high quality, longer lasting surface.
Thanks to NumatREC and Surface Designs.