This brand-new playground at Kopupaka Reserve in Auckland, New Zealand sits on the site of an old strawberry field and has been designed to pay homage to the history of the local area.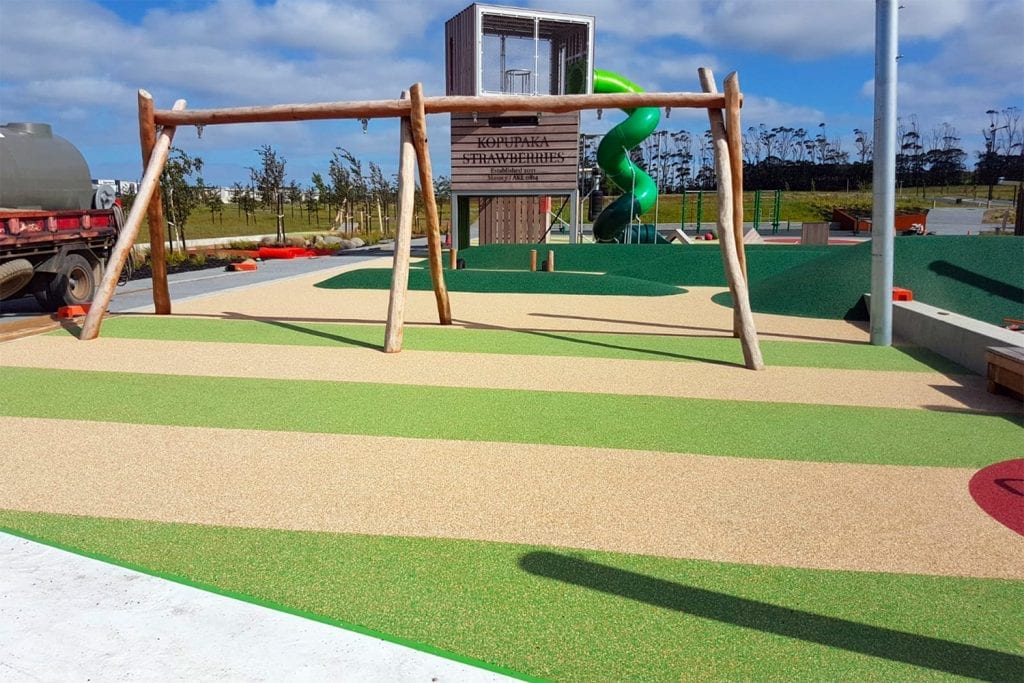 Installed by the expert team at NumatREC, the colourful new playground uses Rosehill TPV® coloured rubber granules to recreate the green mounds and red berries found in the strawberry fields of Auckland, and includes a range of exciting play equipment including trampolines, slides and climbing apparatus.
Thanks to NumatREC for the photos, and our Australasian partner Surface Designs.